> Signutip FREE | Members Login
"Safelist Downline Builder,
Free Advertising Tools & Platform -
Advertise All Your Programs With One URL"
---
"
Herculist, PangeaGroup1, Pangea2, GlobalSafelist, EuropeanSafelist, MajesticList, Referral Frenzy,
Build Better Ad Coverage"
Reach Tens of Thousands with Just a Few Clicks!
Free VIP Lifetime Founding Member Upgrade
| | |
| --- | --- |
| | Add your own safelists and advertise all your own programs with one URL. |
| | Free banner, text, profile link, login, and full-page surf advertising. |
| | Enjoy free random referrals and earn 10,000 advertising credits with each. |
| | Earn 10,000 free advertising credits for each new member you refer. |
| | Plus receive permanent ad exposure with your free Lifetime VIP upgrade. |
Admin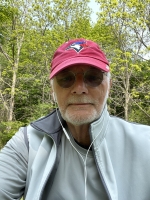 Join and receive a free copy of this site to personalize with your user IDs and preferred advertising.

Easily update your user-IDs in each of our recommended safelists, and as you show your Promote-Safelists site you will begin to build referrals and be eligible to earn commissions with our safelist partners.

Be sure to upload all your advertising here as well, and surf the ads often for more free advertising.

Thank you very much, we hope you enjoy building referrals by giving away free copies of our safelist downline builder.
Get Started Now